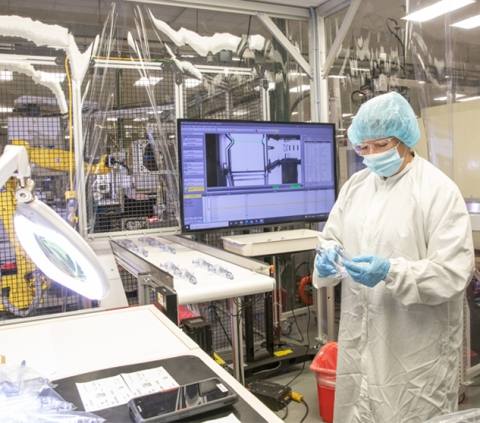 MANUFACTURING —
Operational excellence is the standard.
All of our products are MADE IN THE USA.
We take a scientific approach to Manufacturing, utilizing vision, robotics, automation and advanced fixturing to ensure every component, in every device, meets our strict quality requirements. Our talented team of operators, technicians and engineers brings it all together to meet our customers' needs.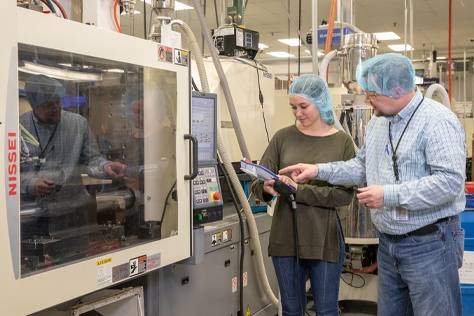 Injection Molding
Atrion's state of the art, precision electric injection molding machines range from 50 to 360 tons. We utilize robotics, electric cylinders, laser micrometers and advanced vision to ensure our molded components meet specification. Our experienced molding staff works with multiple tool shops to obtain the best molds possible for each job. MoldFLOW® Part Advisor and Thermal packages are utilized to optimize both component and mold designs for all new applications.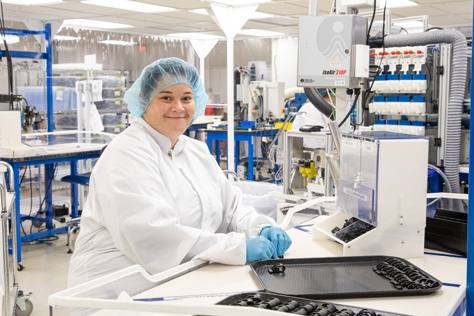 Controlled Environment and High-Speed Assembly
Atrion has 4,000 square feet of ISO Class 8 controlled environment rooms for the assembly and sterile packaging of medical devices. Our capabilities include snap fit, solvent and adhesive bonding, ultrasonic welding, pad and ink jet printing, hot stamping, sterile packaging and labeling. We utilize advanced fixturing, deep learning vision cameras and automated pressure checks to ensure our medical devices perform as designed.  
High volume products demand high volume assembly solutions. Atrion uses high speed automated assembly systems as the product's annual volume and market conditions demand it.