Careers Hero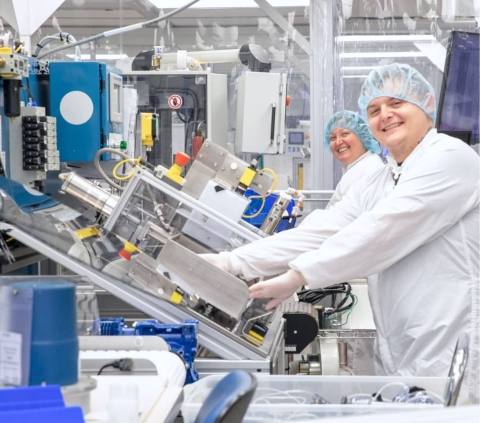 Careers —
Your 
career

 at Atrion starts here.
Full Time
1st Shift
Onsite
Hourly
Job Summary
Job Description
Operate fast paced automated assembly machines to mass produce quality finished goods.
Duties and Responsibilities
Load components into vibratory bowls and ensure that machinery is properly feeding the components at each work station.
Interact with machine computer panel for proper operation of equipment.
Conduct hourly quality & torque checks per applicable work instructions.
Close observation of machines to detect malfunctions; making minor adjustments and clearing jams and blockages.
Contact Maintenance Department personnel for assistance with processing issues and equipment anomalies.
Material handling of components and finished goods in and out of the department including accurate reconciliation of paperwork and labeling.
Interface with ERP system to ensure correct part numbers and lot numbers for work order accuracy.
Keep floors and work areas clean and free of dropped parts.
Adhere to all Atrion policies including safety, attendance, and personal hygiene requirements per the Atrion Employee Handbook.
Qualifications
To perform this job successfully, an individual must be able to perform each essential duty satisfactorily. The requirements listed below are representative of the knowledge, skill, and/or ability required. Reasonable accommodations may be made to enable individuals with disabilities to perform the essential functions.
Math skills including the ability to apply common concepts.
Ability to communicate effectively and write legibly.
Specific vision abilities required include close vision, color vision, depth perception, and the ability to adjust focus.
Education
High School Diploma or GED. One to two years related experience working with machinery is preferred.
Physical Demands
Up to 1/3 of time may be spent sitting and talking or listening. 2/3 and more of time is spent standing, walking, using hands to feel, handle or finger, climbing or balancing, stooping, kneeling or crouching, and reaching with hands and arms. 1/3 to 2/3 of time may be spent lifting from 10 to 33 pounds. Exposure to loud noise.
Work Environment
The work environment described here is representative of that an employee encounters while performing the essential functions of this job. While performing the duties of this job, the employee will work in a normal environmentally controlled manufacturing environment interacting with others in the same work area. The noise level is typically loud and requires hearing protection to be worn.
PPE
Safety Shoes
Hearing Protection
Hairnet
Beard cover (as needed)
Other
See Weight Lifting Study (attached)
---